Coupling Decoupling Network (CDN) Equipment Rental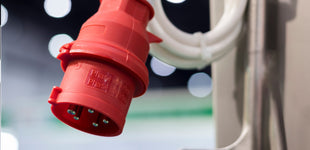 Rent CDNs designed for power lines for both surge and EFT up to 125Amps. Our inventory of CDNs offer a variety of different DUT power requirements for IEC 61000-4-5 compliance.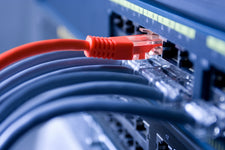 Get fast deliveries on a variety of data line/communication CDNs designed for surge testing on different cables types including high speed, shielded & unshielded cables.
Rent conducted RF Coupling Decoupling Networks (CDNs) designed for testing a variety of different cables including power and communication lines to IEC 61000-4-6 as well as many others.
Coupling Decoupling Networks (CDNs)
Conducted RF & Transient Immunity
Coupling and decoupling are the methods of injecting, and removing, a waveform or signal onto the intend line or cable to verify the impact that it has onto the equipment under test (EUT). There is a variety of different methods for achieving this depending upon the required testing criteria or standard. This is commonly required for conducted immunity testing and there are a variety of different testing requirements for the associated equipment facilitating it. The challenge with this type of equipment is finding the network that best fits both the standard and type of line that the testing is anticipated to be done on.  
Common Standards
There are many standards that require the ability to inject pulses/signals onto associated cables or lines. It is important to note that standards often place different requirements on the methodology and equipment used to achieve this.
EN/ IEC 61000-4 Series
EN IEC 61000-4-4 - 

Burst / Electronic Fast Transient (EFT)

EN IEC 61000-4-5 - Combination Wave / Surge 

EN IEC 61000-4-6

- 

Conducted RF
ANSI / IEEE Series

ANSI IEEE C62.41

- Surge

ANSI IEEE C37.90

- 

Surge Withstand Capability (SWC)
CISPR Standards
Methods of applying RF per IEC 61000-4-6